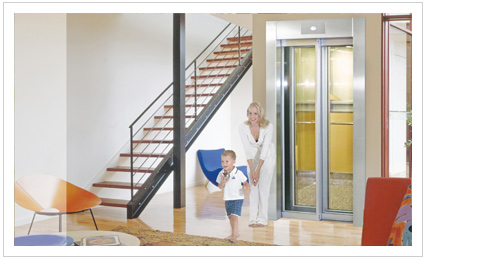 ORIA home lift series are fanmous for the aristocratic and advanced decoration style,the elegant visual aesthetics,the elaborate material and consummate manufacture technology.The superior quality must match with the high patterm of your building,reflecting&glossing with each other.
The characteristics of ORIA home lift:
No need of traditional machine room,without any construction cost increased.
Specially designed rucksack frame for the home lift with traction ratio 1:1.
VVVF drive technology,ORIA home lift appropriative micro-processing control.
Slide+roller combined guide shoe.
The appropriative traction machine bracket is fixed on the guiderail.The building will not have any load.
Automatic specialized door machine,synchronous timing belt transmission,TUV CE Certification passed.
Comply with "Home Lift National Standard GB/T21739-2008"