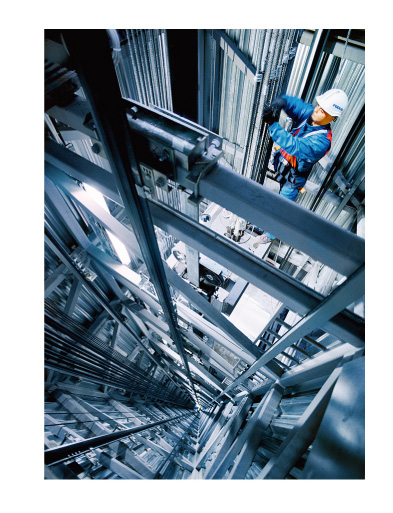 Customer service center professioners answers your calling requirements and acts rapidly to make your facility back to run normally.
Though the most advanced telecom network,ORIA technicians can predictly know the facility problems and then go to solve the breakdown on site,at the same time,the center is equipped with ORIA maintenance management software of global institutions network interconnection,assisting to follow the track of elevator running situation,service records and elevator technical specifications.
Whether the indecency lift form, run it smoothly, call instructions are quick, Any minor faults will affect the buildings reputation and market competitiveness.Any machine that gets constant use needs constant care,For elevators and escaiators that means regular inspection, adjustment and lubrications.Preventive maintenance keeps elevators and escalators operating at their best.Low-budget service can end up costing you more.n this world,you get what you pay for
cut-rate service means someone is cutting corners somwhere,usually on preventive maintenance.Sooner or later the effects of this cost-cutting are going to show up in the form expensive repairs.
"ORIA" Elevator technicians have first-class professional training Our training experts in our technical support center to provide professional and practical seminar, they visited the site again on the Maintenance of our technical personnel practical guidance. Comprehensive training program so that we have the industrys response to the most sensitive information and knowledge the most comprehensive technical team.
Civil construction started in customer until the products life-long service life," ORIA" Elevator to provide the most attentive service throughout, the same, our reputation from the operation of the elevator. Provide you with the best service is our immense pleasure.